---
It is perhaps with some irony that on the sixth anniversary of Arsenal's obliteration at the hands of Manchester United, Arsene Wenger is yet again being summoned to the stand to stake a defence for his job. A thumping 4-0 loss to Liverpool, who themselves have encountered a few falls from grace in recent years, only seeks to add to the turbulence that is becoming par for the course for the Frenchman.
#WengerOut
The now regular hashtag has once again reared its head as the protesters begin sharpening their pitchforks. Piers Morgan has again taken to Twitter to discuss his despair amidst Wenger's odd tactical calls and his failure to address the situation of Alexis Sanchez and Mesut Ozil.
As a tactician, Wenger has no excuses. Against a Liverpool side who were shipping goals as much as they were scoring them, he elected to bench record signing Alexander Lacazette. Thus devoiding Sanchez of any potential link up that his chance creating gameplay deserved.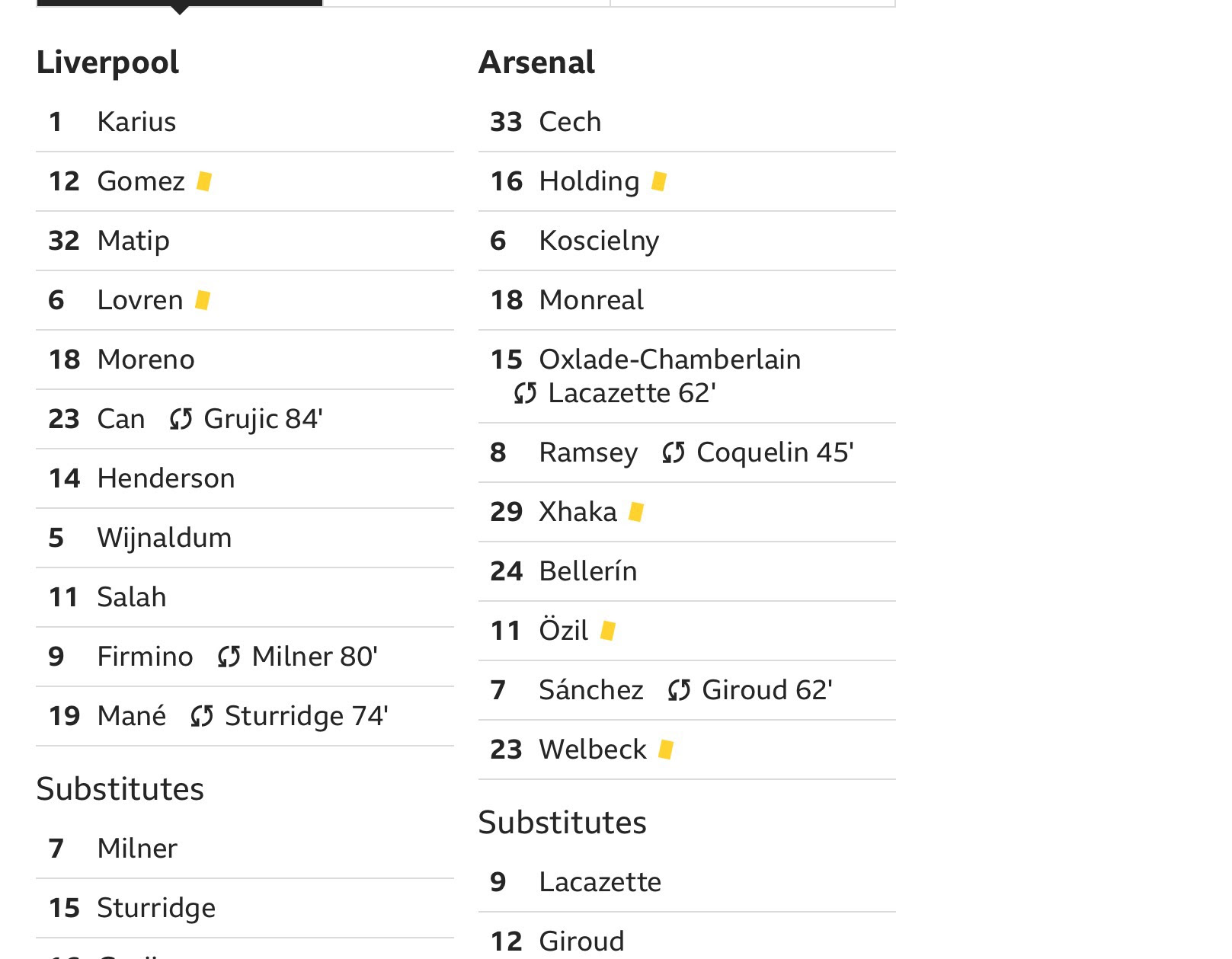 Partnering Sanchez with the inconsistent Danny Welbeck over established aerial threat Olivier Giroud will have drawn frustration. But what was insulting was that Liverpool gambled on starting rookie goalkeeper Loris Karius, and neglected to use veteran fullback James Milner in a match which should have been a lot closer than it eventually was.
There are some whose statements are little more than dramatic. Indeed, the sight of a fan literally butchering his Arsenal shirt with a cleaver was strong viewing, but indicates a mere destructive tantrum. But there are some who have the the articulation to sense that Wenger may be on his last legs as manager – but just how long he has left remains a mystery.
The Sanchez/Ozil farce
It is a farce, let's be honest. Sanchez has made no secret of his desire to leave the Emirates. Unconvinced that the club is moving forward, he has been the centre of a blizzard of rumours as to where he might go. Although Mesut Ozil has been a lesser target, the sheer invisibility of his performance this weekend only serves to suggest he too has had enough.
Rather than seeking a sale and taking the money for his star players, Wenger has seen fit to keep them for a year, perhaps deluded to think that they might perform as the world knows they can. It is Sanchez and Ozil's petulance versus Wenger's desperation. A strategy simply not viable for a club to function competitively. Times like these were ended by a manager showing his player the door, emphasising that the player can and will not hold sway over the club he plays for. Wenger's old nemesis Sir Alex Ferguson did this to great effect, and maintained a dignity through these times that seems to have deserted the long suffering Frenchman who must wonder if he is the primal cause of a sinking ship.
As for Liverpool….
The Reds are very much a club on the up. Jurgen Klopp has masterminded a turnaround for Liverpool that puts them very much in the top four mix. The £34m capture of Sadio Mane and then £39m Mohamed Salah look like bargains so far, both have hit the ground running up top. Roberto Firmino has dipped in with goals and assists as Liverpool look to establish a potent attacking trio than can assault any defence.
But their problem lies in their own defence. Conceding three away at Watford says more for Liverpool's failings than Watford's triumphs, and the Reds did not help themselves further with three more goals shipped against Hoffenheim over two legs. Also exposed in the win over Arsenal was their defensive indiscipline. Joe Gomez and Dejan Lovren going into the book early on for less than clever challenges. Klopp has to address this further rather than riding his luck with his current back four.
The Coutinho debacle
On Sunday they hardly missed him. The menace of Firminio, Sane and Salah was enough to extinguish any lingering worries that Coutinho's absence would affect the squad. The only injustice being done is that Klopp is taking too long in seeing him sold. Two rejections from Barcelona have seen Coutinho's dream move pass him by, and with it he is getting more and more bitter.
Like Sanchez, he is unlikely to return to form, or show commitment to the Reds cause. His departure seems set by the impending arrival of Naby Keita from RB Leipzig. The attacking midfielder is due for an Anfield arrival in 2018, but Klopp ought to raise funds by selling Coutinho, who is contracted until 2022. He has time to cash in on the Brazilian, but will look more foolish the longer he continues to allow Coutinho to rot on the sidelines.
Very much a tale of contrasts for Arsenal and Liverpool. Arsene Wenger is in big trouble of letting his team spin beyond his control, whilst Liverpool must look to reassemble their defence before it begins to cost them.
---
If you have a passion for sport and would like to write or design for S57onSport contact us today by clicking here.